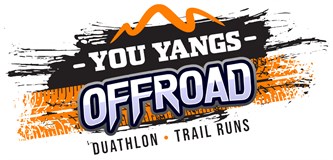 The Trailblazer Runs are part of  YOU YANGS OFFROAD which also includes the Dirty Duathlon. Click HERE to Find out more about the Duathlon.
EVENT DATE:     
To be confirmed
DISTANCES:     
10km,  7km
VENUE:             
You Yangs Regional Park, Branch Road Entry
START TIMES:   
10km & 7km  -  9:20am
PERSONALISED RACE BIBS
Personalised your race bib with your name, nickname or message. This feature will be available for all participants who register before August 1.
EVERY FINISHER RECEIVES A MEDAL
As you cross the finish line you will receive a finishers medal. A great momento of your achievement. 
CAPS

Caps are available for sale through the online registration process for just $25. All caps can be collected at packet pick up on race day.
PRE-RACE PRIZE DRAWS
On September 14 the super prize draw evening will take place. Over $1000 worth of prizes will be given away including 4 pair of ON Trainers. All you need to do to be in the draw is have registered before September 14. 
RACE PACK COLLECTION
Race Packs, including race bib, MTB plates, timing chips, pins, cable ties and instruction sheets will NOT be posted out.
They will be available for collection at the locations and times below:
To be confirmed
TIMING
This event will be electronically chip timed. 
All results will be available LIVE as you cross the finish line
PRESENTATION CEREMONY
The presentation ceremony will take place at approximately 11:15am
AGE GROUPS
8 - 18 years, 19-29 years, 30-39 years, 40-49 years, 50-59 years, 60+ years
Medals will be awarded to all individual age group category winners and place getters in both the 7km and 10km events.
Trophies will be awarded to the overall male and female winners at each distance.
WHERE IS THE YOU YANGS REGIONAL PARK?
The You Yangs are located just 40 minutes drive from the Westegate Bridge and 20 minutes from Central Geelong
All events will take place at the same event site that is located just inside the main entrance gate on Branches Road.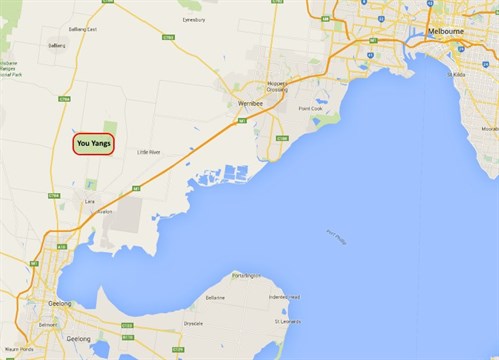 ON COURSE SUPPORT
There will be course marshals out on course at all major intersections and many course directional arrows and signs to ensure that you remain on the correct course. Although you may feel in the middle of the bush, you are rarely more than 50m from vehicle access. 
FIRST AID
We hope that this service is not required, however we will have Endurance Medical Service staff both at the finish line and a mobile unit out on course to ensure participant safety.
BAG STORAGE
Bag storage facilities will be available between 8:30am and 11:00am. This bag storage area will be staffed at all times (with PB events staff only within the fenced area), however, please do not leave any valuable in your bags.
DRINK STATIONS
There will be several drink stations on each of the course. See course maps for drink station locations.
REFUND POLICY
Refunds will not be issued after September 1
Refunds can be issued to those who email justin@pbevents.com.au BEFORE September 1. A $15 admin fee will apply.  
In the event that PB Events must cancel the event, full refunds will be given to all participants.